VoIP Services
VoIP services are offered by many different providers. Which of the VoIP services is right for you? In order to figure out which of the VoIP services you need, you'll first need to consider whether you want VoIP for home or business.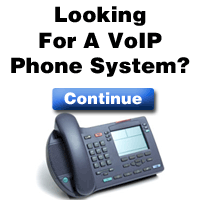 Vonage - the largest and best-known provider of VoIP services in the U. S. and internationally.

Lingo - Offers many competitive plans such as free calls for the first month including Unlimited US, local and long distance calls.

SunRocket - robust VoIP service providers with extremely simple pricing plans.

Skype - First top provider of free and low-cost VoIP calling solutions around the world.
If you're looking for VoIP services for your home, you'll need to figure out exactly what your current needs are. For instance, you've probably heard about the great cost-savings of VoIP and you want to slash your current phone bills. Saving money is the primary concern for many consumers. Other consumers place their number one concern on safety. This is the one disadvantage of many VoIP services right now is that not all offer comprehensive emergency 911 service. Not to worry, though. The Federal Communications Commission (FCC) has mandated that all VoIP service providers offer transparent e911 service by September 2005.
Some consumers will choose to wait until this time or others will simply use their cell phones for emergency service and replace their landlines with VoIP service in order to cut down on costs. Another disadvantage is that if your home has a power outage, then VoIP service will also be out as well, since the PC, hub, gateway or router need power in order to operate. A cell phone can accommodate you in this case as well. Its really a matter of preference, though and what suits your lifestyle best that counts.
If you're looking for the lowest cost VoIP services possible, then you may wish to download a free copy of Skype software to your PC and call other Skype users anywhere in the world for free. You can also call any traditional telephone also for a lower service fee than you'll find with any traditional phone service. If you're looking for a way to replace your current landline, then you can either buy a VoIP phone or a VoIP telephone adapter (and use your regular phone), plug it into your current cable or DSL connection, find a VoIP service provider and off you go. Many households who make lots of long-distance calls, particularly to outside the country find enormous savings using VoIP services.
VoIP services for business is a different matter altogether. If you're looking to replace your organization's current PBX system or are working on a VoIP system for a new company and wish to employ VoIP technology and services from the ground up, then you'll have many different key considerations to think about. For more information on how VoIP services can help your company, see our page on VoIP PBX and get the real scoop on how you can save your organization thousands of dollars.